CASA Connection is proud to make a difference in the lives of children who need a safe place to live. We would not be able to do what we do without our volunteers. Check out some of our pictures from past events.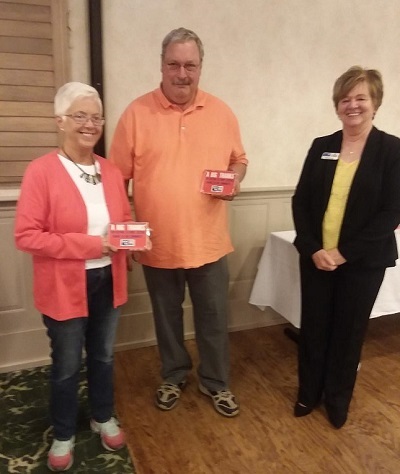 Congratulations Jean & Dan Britt
Congratulations to CASA Connection Volunteer Advocates Jean & Dan Britt. They were recognized by the Columbus Area United Way as  Outstanding United Way Partner Agency Volunteers. Columbus Area United Way Executive Director, Pat Heimes, presented Jean and Dan with the award during the Champions of the United Way Annual Meeting & Outstanding Volunteer Recognition Luncheon held April 25, 2019. Congratulations Jean and Dan!!!! We truly appreciate all you do for the children we serve!!!!!!
Nebraska State CASA Conference. April 12-13, 2019. 
Staff & volunteers with CASA organizations all over Nebraska recently attended the annual Nebraska CASA Conference, held in Kearney. 
The Honorable Michael Burns, Judge of the County Court, 10th Judicial District, was the keynote speaker for this event. 
CASA Connection had a good group attend including both staff members and 10 volunteers.
Everyone was very pleased with all the great information they learned and having a chance to meet and visit with other volunteers and staff from other CASA organizations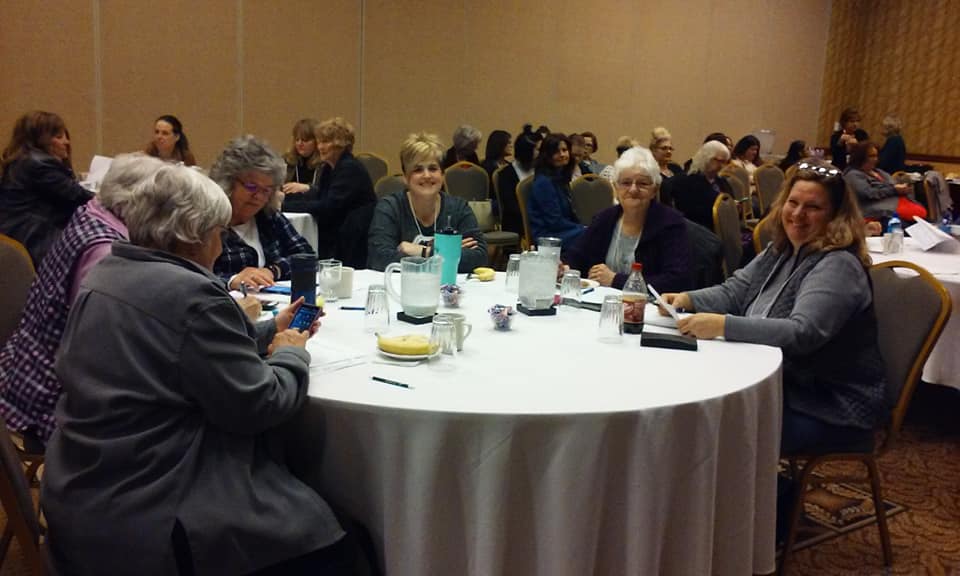 Volunteers enjoying the 2019 Nebraska State CASA Conference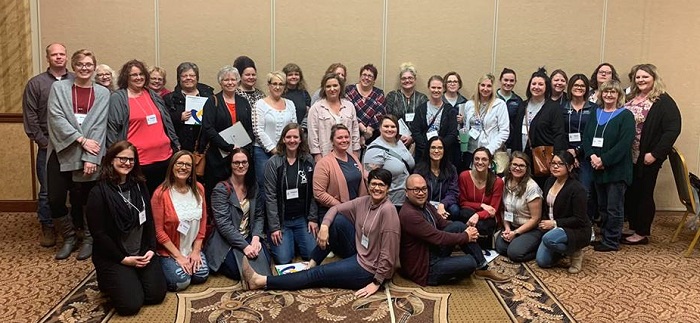 Directors & staff members took time for a group photo
Thanks to all of our helpers from Friday evening's 2019 Cheers for CASA wine & beer tasting event.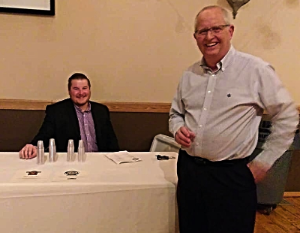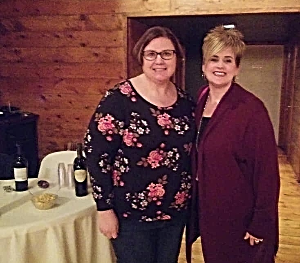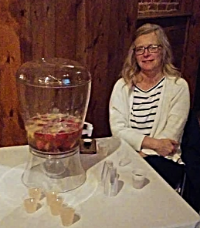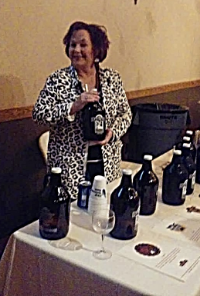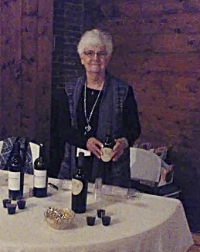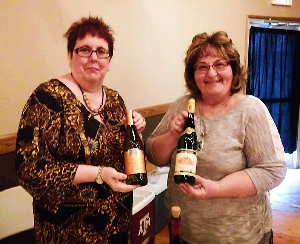 Thank you to everyone who attended CASA Connection's 2019 Cheers for CASA wine & beer tasting fundraiser held Friday, March 29. Despite forecasts of rain/sleet/snow Mother Nature kept it at bay so everyone could come out and enjoy the evening. The event was held at Henry on 11th which is a building full of history in downtown Columbus.
Guests enjoyed samples of various red and white wines, white sangria & beers provided by Granite City Brewery, Upstream Brewing Company and Gottberg Brewery. Along with the beverages appetizers such as smoked salmon, cheeses, meatballs and small desserts including raspberry mousse were included. Everyone who attended seemed to have a good time and declared it a hit and something to look forward to next year.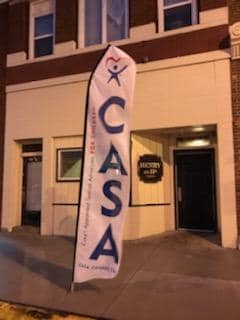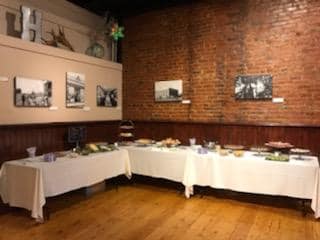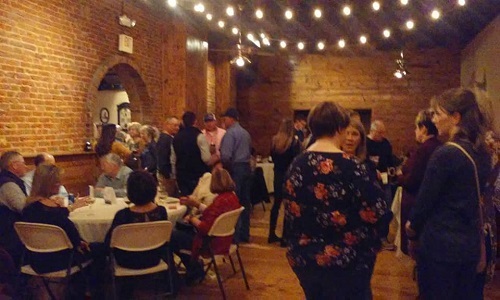 The winners of the 7-12 month category in the "I'm a Little Cutie" Baby Contest during Columbus Days:
From left to right are:
3rd place winner: Trey Wayne Gill/ Parents: Cody & Alex Gill
2nd place winner: Chloe Amelia Martensen/ Mother: Caitlin Martensen
1st place winner: Devayani Appaji/ Parents: Guru Appaji & Melanie Avis

The winners of the 0-6 months category in the "I'm a Little Cutie" Baby Contest during Columbus Days:
From right to left are:
3rd place winner: Brielle Prokupec/ Parents: Alec & Alyssa Prokupek
2nd place winner: Remi Jensen/ Parents: Tony & Kristy Jensen
1st place winner: Vincent Griffiths/ Parents: Trevor & Estela Griffiths

"I'm a Little Cutie" Baby contest 2018

This year we had over 50 babies enter our "I'm a Little Cutie" baby contest held during the Columbus Days festivities. Thank you to all the parents who entered their adorable children. Thanks to the judges: Evelyn Olietti, JP Holys & Juana Hansen for the tough job of choosing the winners, Renee Held who helped keep the vote tallys straight & to our fabulous emcee Riley Scott who kept everyone entertained and all the names straight. A BIG thank you to Wal-mart for sponsoring the event.

Ethan & Austin Shuster, sons of Mike & Misty Shuster of Columbus, making the tough decision of which prize to pick. Our volunteer, Eddie did a great job with all the children.

Making the hot day a little cooler with CASA fans during the 2018 Columbus Days events in Frankfort Square

Columbus Days 2018 "Big Red Block Party". Thank you to everyone who stopped by our booth in Frankfort Square Saturday during Columbus Days. Our two volunteer helpers had lots of fun with the children who stopped to spin our "Wheel of Prizes" while our Outreach Coordinator, Lisa Rosendahl, enjoyed speaking with everyone who stopped to learn more about CASA Connection. She heard from a few people that the CASA fans we handed out made watching the great entertainment even better.

June CEU training

Thank you to Columbus Police Dept. Investigator Jaymee Levander. She was the guest presenter last night during one of our monthly volunteer CEU training sessions. Jaymee spoke about child abuse/neglect cases from the investigator's side. The attendees said they could have listened much longer to her speak.

New CASA volunteers, from left to right: Kim Schmidt, Joy Dannelly and Carrie Kreber were sworn in by Platte County judge, The Honorable Frank J. Skorupa on Thursday, June 7, 2018. Congratulations ladies!
Second Annual Cheers for CASA event