Join us Friday, May 10 for the Columbus Area Big Give event
Enjoy free coffee & donuts while you support Columbus non-profit organizations-including CASA Connection.
Bring your donation to CASA Connection on May 10, 2019 between 7 am & 11:00 am and enjoy a donut with coffee and/or juice on us.
CASA Connection is located at 1465 27th Avenue, Columbus
Thank you to all the sponsors of our 2019 Cheers For CASA fundraising event held Friday, March 29.
We very much appreciate your generosity
* Agri-City Insurance
* Associated Staffing, INC.
* Clarkson Bank
* Farm Bureau Financial Services
* Jeff & Cathy Gokie
* Jon Stopak – Big Iron
* Layton & Nancy Hinz
* Mariyn Campain
* Homestead Bank
* Karel & Seckman Law Offices
* Nor-Am Cold Storage
* Optimal Health Chiropractic
* Pinnacle Bank
* Svoboda Funeral Home
* Thrivent Financial
* Trent & Shelley Stempek
Please join us in congratulating & welcoming our 2 newest CASA volunteers, Julie Anderson & Kaye Karmann. 
They were sworn in on March 11 by the Honorable Judge Frank Skorupa. Thank you & welcome to CASA!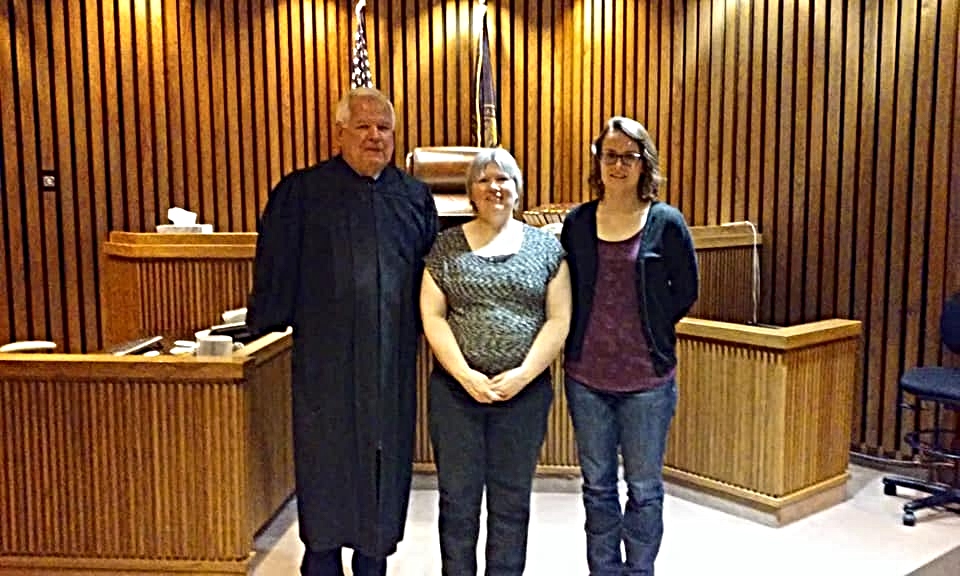 Cornhusker Public Power Goodwill Fund Trustee Mike Dixon, left, presents $250 to CASA Connection Outreach Coordinator Lisa Rosendahl. The money will be used by CASA Connection to purchase gifts for foster children. Thank you to the customers of Cornhusker Public Power District along with Cornhusker Public Power District for this generous donation. 
Our thanks to John Mackenzie of Budget Blinds of Omaha for his commitment finding voices for abused and neglected children! Please click on and share this link to help CASA win $10,000!
 
We are very happy to introduce our newest CASA volunteers!
Karmen Young and Tricia Dusatko were sworn-in on October 4, 2018 by the Honorable Frank J. Skorupa. Welcome ladies! Thank you for stepping up to advocate for abused & neglected children in our area.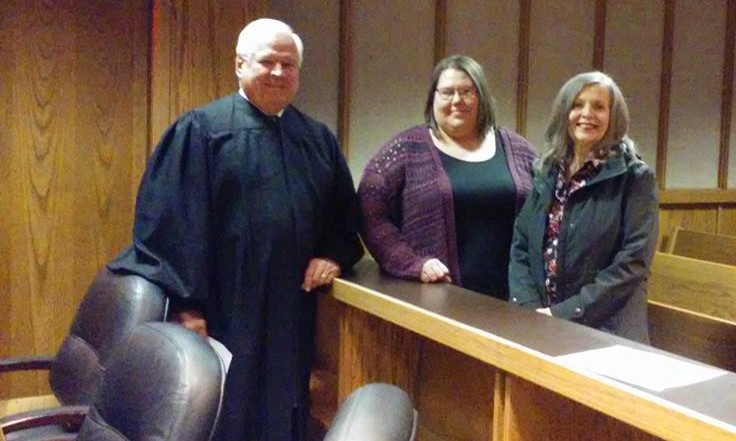 2018 Columbus Days "I'm a Little Cutie" Baby Contest
Saturday, August 18, 2018  Frankfort Square, Columbus NE
AGE GROUPS:  0-6 MONTHS * 7-12 MONTHS * 13-18 MONTHS                                   
Please see entry form for complete details!
***NEW THIS YEAR***CAPTURE THE MOMENT! Bring your beautiful baby or toddler to our photo booth, and for a $10 donation, photographer Danita Wickens, of Danita Wickens Photography, LLC, will be on hand to capture the cuteness. Who wouldn't want a professionally edited image of their little one all dressed up and supporting such a great children's cause?  
All age groups will be co-ed ~  prizes will be awarded for 1st, 2nd, & 3rd place in each age group ~  Judging will begin at 8:30 a.m. with the youngest contestants and the age groups will run consecutively so arrive early ~  The contest will be completed by 10:00 a.m. ~ Contest winners will be announced immediately after each age group scores are tallied.
Early registration fee (before Aug. 12th) - $10            
Late registration fee (after Aug. 12th) - $15                     
ALL REGISTRATION FORMS & FEES MUST BE TO THE CASA OFFICE BY 5 P.M. ON AUGUST 16th NO EXCEPTIONS
Pick up entry forms at:
CASA Connection 1465 27th Ave.
Shelley Stempek State Farm~2457 33rd Ave. Suite E
Columbus Chamber of Commerce~753 33rd Ave.
Corner Stop~220 23rd Street
Or have one emailed by emailing us at casacon@megavision.com with "baby contest" on the subject line
Or call us at 402-563-4944
Please direct questions to: 402-563-4944 or casacon@megavision.com
Corporate Sponsor
CASA Connection is proud to be a United Way Partner Agency
**By participating in the baby contest, parents authorize CASA Connection to take images of themselves and their children during the event and to share these images through various media only for the purpose of publicizing CASA Connection and the baby contest. ** Proceeds from this contest will benefit CASA Connection, a program that advocates for abused and neglected children in Platte and Colfax Counties.                          
Spring/1st Quarter 2019 CASA Connection Newsletter

2017 Third Quarter CASA Connection newsletter
New CASA volunteers, from left to right: Kim Schmidt, Joy Dannelly and Carrie Kreber were sworn in by Platte County judge, The Honorable Frank J. Skorupa on Thursday, June 7, 2018. Congratulations ladies!