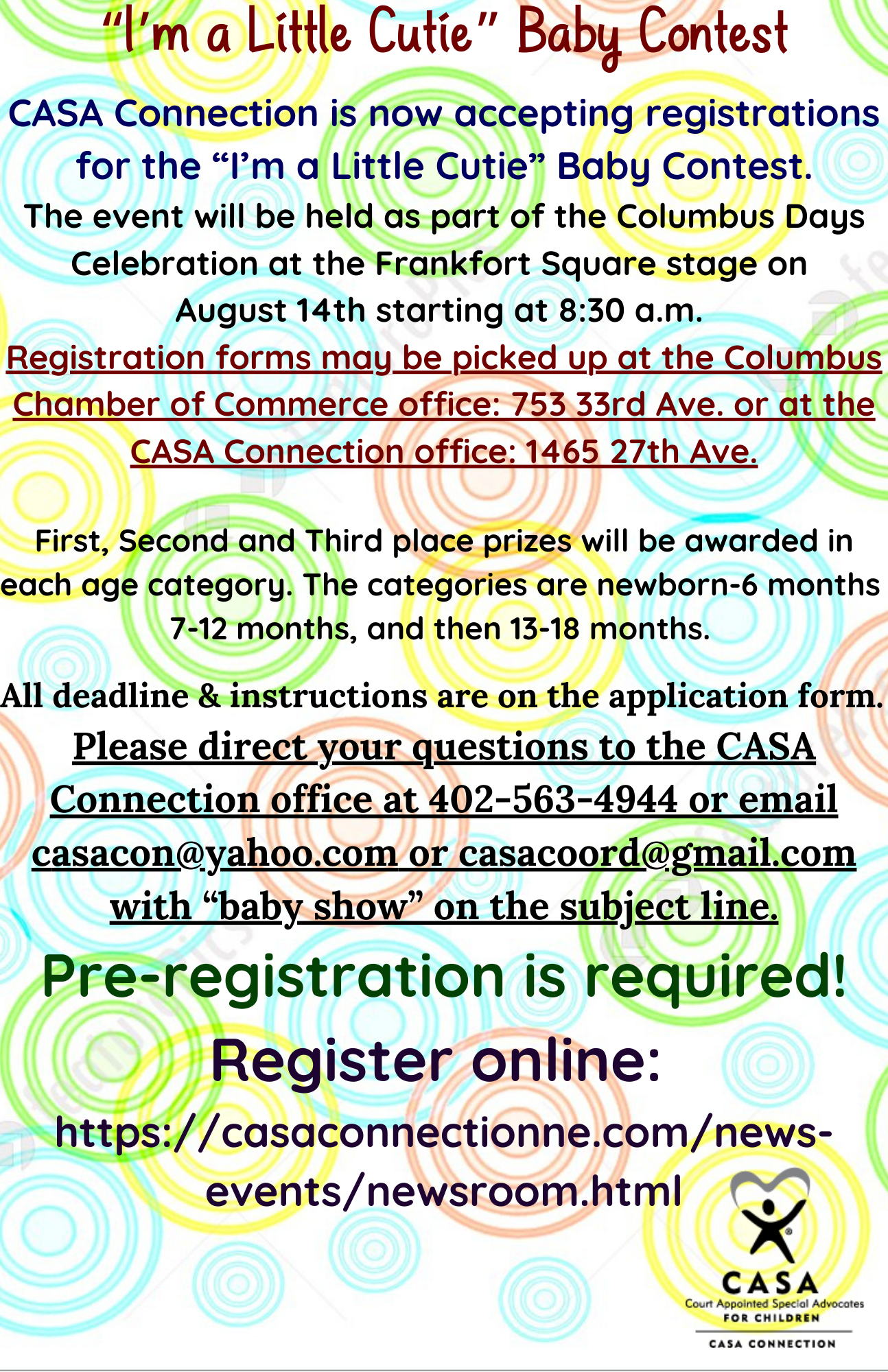 "I'm a Little Cutie" baby contest
CASA Connection is now accepting registrations for the "I'm a Little Cutie" Baby Contest.
Registration fee (BEFORE or on August 6th): $15.00. Late registration fee (AFTER August 6th): $20.00
The event will be held as part of the Columbus Days Celebration at the Frankfort Square stage on August 14th starting at 8:30 a.m.
Registration forms may be picked up at the Columbus Chamber of Commerce office: 753 33rd Ave. or at the CASA Connection office: 1465 27th Ave.
First, Second and Third place prizes will be awarded in each age category. The categories are newborn-6 months, 7-12 months, and then 13-18 months.
All deadline & instructions are on the application form.
Please direct your questions to the CASA Connection office at 402-563-4944 or email casacon@yahoo.com or casacoord@gmail.com with "baby show" on the subject line.
Contact Information
Susie Jarecki
402-563-4944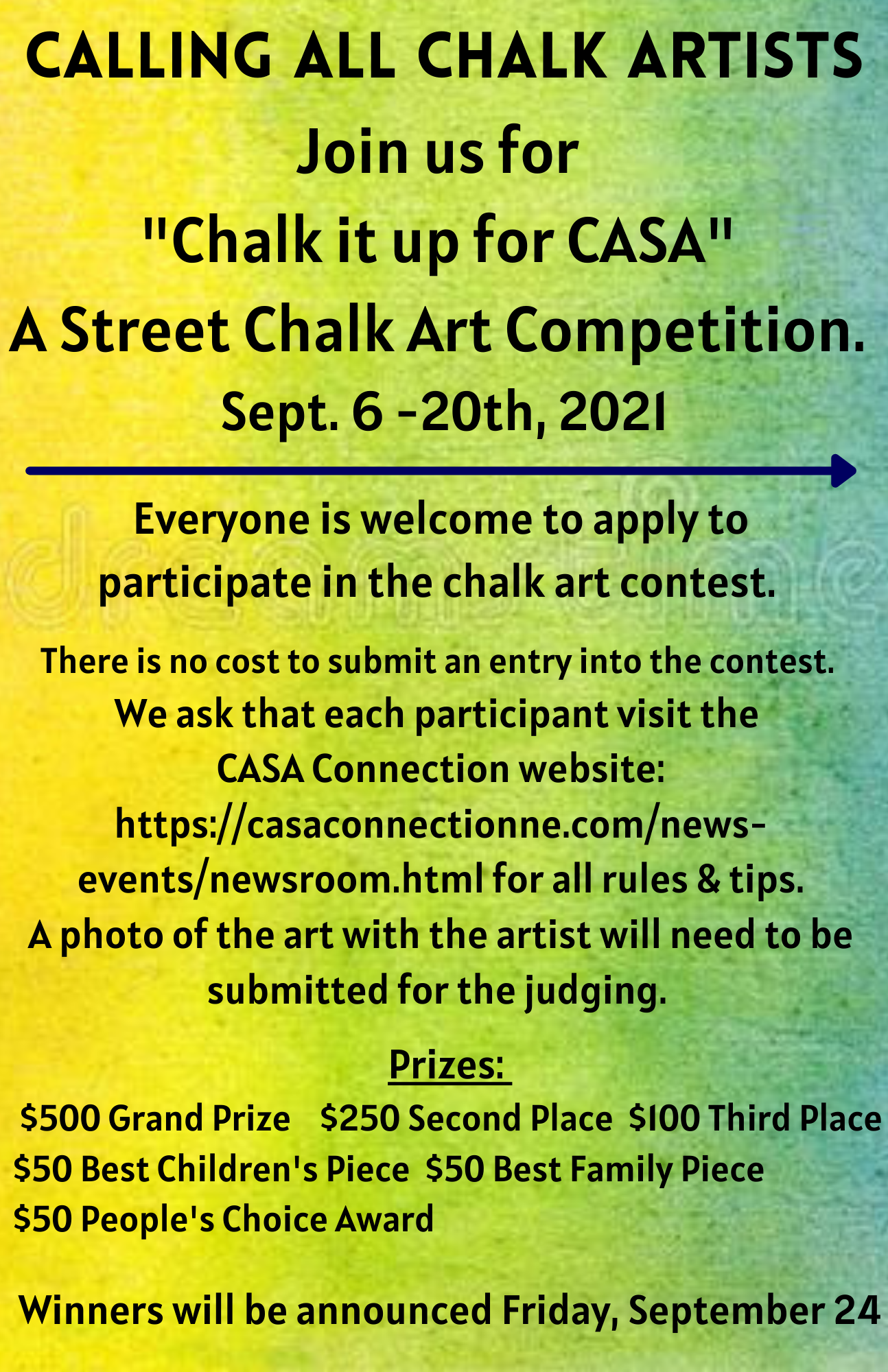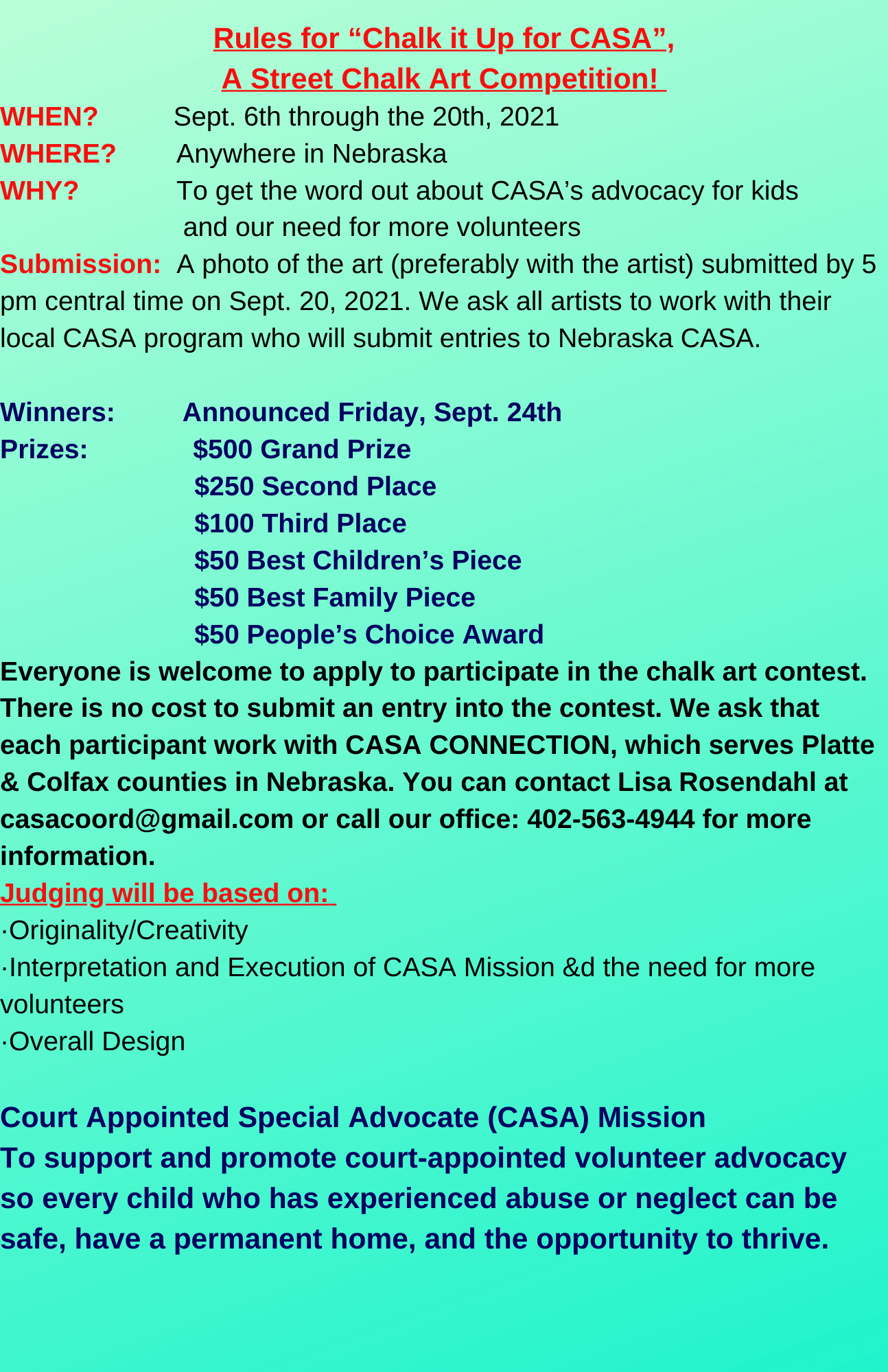 CALLING ALL CHALK ARTISTS!
Join us for "Chalk it Up for CASA", A Street Chalk Art Competition!
WHEN?            Sept. 6th through the 20th, 2021
WHERE?          Anywhere in Nebraska
WHY?               To get the word out about CASA's advocacy for kids and our need for more volunteers
Submission:   A photo of the art (preferably with the artist) submitted by 5 pm central time on Sept. 20, 2021. We ask all artists to work with their local CASA program who will submit entries to Nebraska CASA.
Winners:          Announced Friday, Sept. 24th
Prizes:              $500 Grand Prize
                           $250 Second Place
                           $100 Third Place
                           $  50  Best Children's Piece
                           $  50 Best Family Piece
                           $  50 People's Choice Award
Official Rules of the Sidewalk Chalk Art Contest – "Chalk it Up for CASA"
Everyone is welcome to apply to participate in the chalk art contest. There is no cost to submit an entry into the contest.  We ask that each participant work with their local CASA program. You can find those here https://www.nebraskacasa.org/who_we_are/what_we_do/programs_services.html.
Judging will be based on:
·         Originality/Creativity
·         Interpretation and Execution of CASA Mission and the need for more volunteers 
·         Overall Design
Court Appointed Special Advocate (CASA) Mission: To support and promote court-appointed volunteer advocacy so every child who has experienced abuse or neglect can be safe, have a permanent home, and the opportunity to thrive.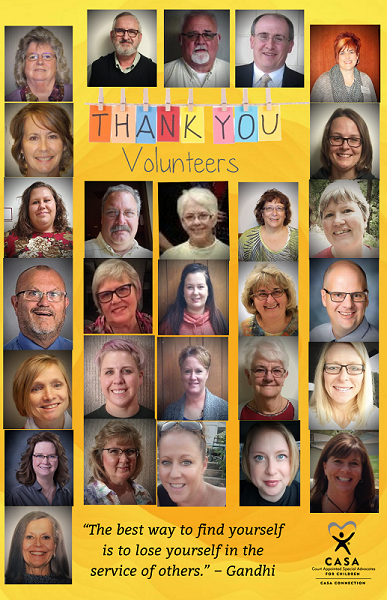 CASA Connection welcomes a new volunteer!! Congratulations to Keith Luedders who was sworn in April 15 by the Honorable Frank Skorupa, Platte County juvenile court judge. Keith is ready to advocate for the children in our community who deserve big hearted adults willing to be their voice in the juvenile court system. In fact he has already jumped in with both feet and has accepted his first case to advocate for! Please welcome them into the CASA family.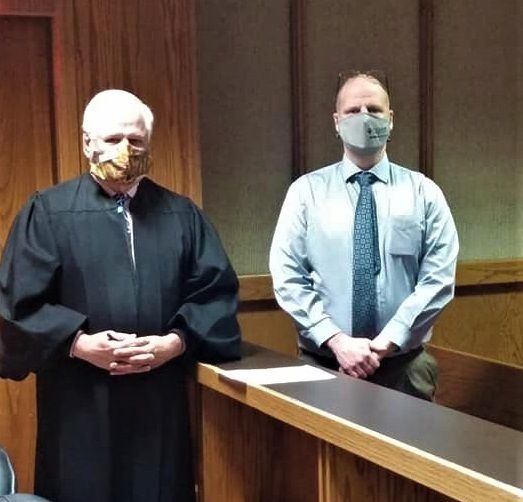 Third Quarter 2019 CASA Connection Newsletter

Summer/2nd Quarter 2019 CASA Connection Newsletter

Spring/1st Quarter 2019 CASA Connection Newsletter

2017 Third Quarter CASA Connection newsletter