Second Annual Cheers for CASA
Featuring Beer & Wine from Around the World
Friday, March 23, 2018
6:00-10:00 pm at Henry on 11th, Columbus
Tickets are $20 each & include tastings & Lenten-friendly appetizers.
You must be at least 21 to attend.
There will be wine, beer & water for sale at the event. 
Join us for this fun event and help us raise funds to recruit more volunteers to advocate for the abused & neglected children in our community! 
To purchase tickets or for more information call CASA Connection: (402)563-4944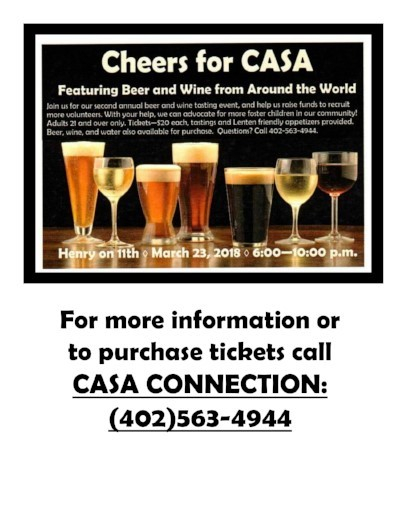 Thank you Melanie Knoepfle, Thrivent Financial Services and CASA Volunteer Dee Condon for your generous donation. This will be used to purchase books which will be available for our volunteers to check out to enjoy during visits with the children they are advocating for. Merry Christmas!
Photo: [left to right] Lisa Rosendahl, Dee Condon, Jamey Price & Susie Jarecki.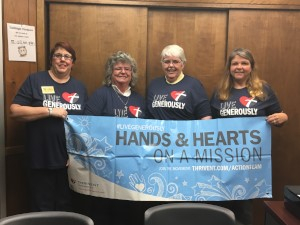 A HUGE THANK YOU to ADM Cares and Cornhusker Public Power District Goodwill Fund for providing funds to purchase these Christmas gifts for the children we are advocating for. Thanks to their generosity we still have funds to use for birthday gifts throughout the year. Thank you for helping us give these children a happier holiday season!
We would like to thank Cornhusker Public Power District Goodwill Fund for their generous donation which will allow us to purchase gifts for foster children.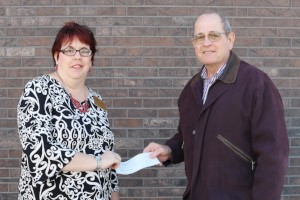 New CASA volunteers, Denice Condon and Jamey Price were recently sworn in by Platte County judge, The Honorable Frank J. Skorupa. Thank you ladies for stepping up to help abused & neglected children in our area.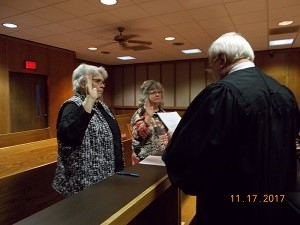 We would like to thank ADM Cares for providing the funding for the children's game and prizes for us to use. Many, many children thoroughly enjoyed playing the game and appreciated being able to play it.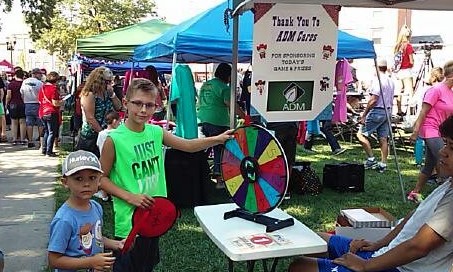 2017 Third Quarter CASA Connection newsletter